Between the Sea and the Sky
Limited Edition
Coffee-table book, signed
In his new book Between the Sea and the Sky Jimmy Nelson depicts 20 communities in traditional dress and the environment that formed them, the Netherlands. The result reveals a key part of Dutch identity that has almost completely disappeared into oblivion. As a full immersion in the rich culture of his adopted homeland, Between the Sea and the Sky is also Jimmy Nelson's most personal book to date with his handwritten signature in the front.
Orders before 3PM will be dispatched the same day

Secured and encrypted transactions
Between the Sea and the Sky

Limited Edition
-
€

195,00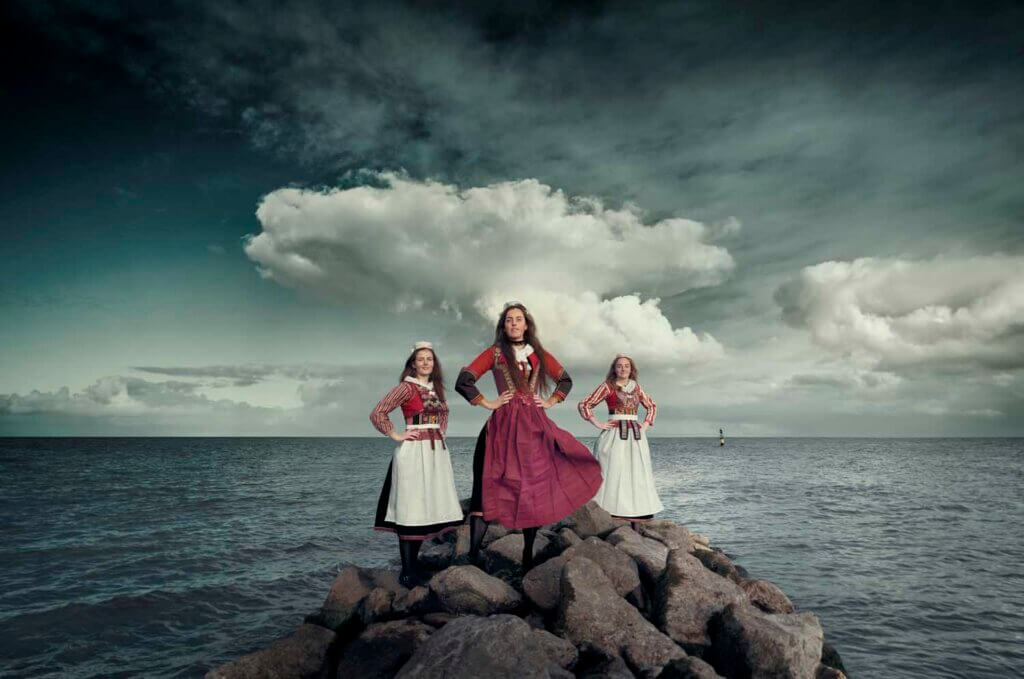 Jimmy Nelson Foundation
With your purchase you support Indigenous communities taking their
heritage into the future
With its projects, the Jimmy Nelson Foundation (JNF) is completing the circle Jimmy has started. As cultures are rapidly changing through time, and the world's cultural diversity is at risk, now is the moment to act. The JNF supports Indigenous communities in preserving and passing on their traditional heritage and knowledge by investing in reciprocity and educational projects.
With these photos, Jimmy Nelson has taken me into the world where I grew up, a world I thought I knew, but which I'd clearly never really dared enter because I didn't know how to read its people.

- Arthur Japin
I unequivocally feel that composing an image with a camera means waking up and really looking at things, and I believe that finding beauty in the ordinary and the mundane is the ultimate meditation on life and death itself.
This drives me to seek out intense, profound experiences that enrich my life and take on spiritual qualities, capturing ephemeral moments of personal and private meaning which then serve as abstract representation of an intimate−and perhaps collective−unconsciousness.
Through this synthesis of experiences, I feel like my photographs are now my home, safe in a country and a culture that is on a reciprocal journey itself. This project thus became a deep dive into the customs, traditions and beliefs of a people I could perhaps call my own.
Jimmy Nelson app
Let the images come
alive
To accompany the book download the Jimmy Nelson App. Scanning the image with the app will enable you to step into the world behind the image, through your smartphone. Beautiful video material will guide you through breathtaking footage, but above all uncovers the beauty of life in the Netherlands.
Looking for a
beautiful book

stand?

To celebrate the launch of Between the Sea and the Sky we made a unique book stand in collaboration with Look a Book.

This new product will enable you to view our book wherever you place it in your room. We are proud to have kept it close to 'home' as Look a Book is a small company based in Volendam, one of our proud communities represented in the new book. It goes without saying that it will carry all of our books with elegant dignity.