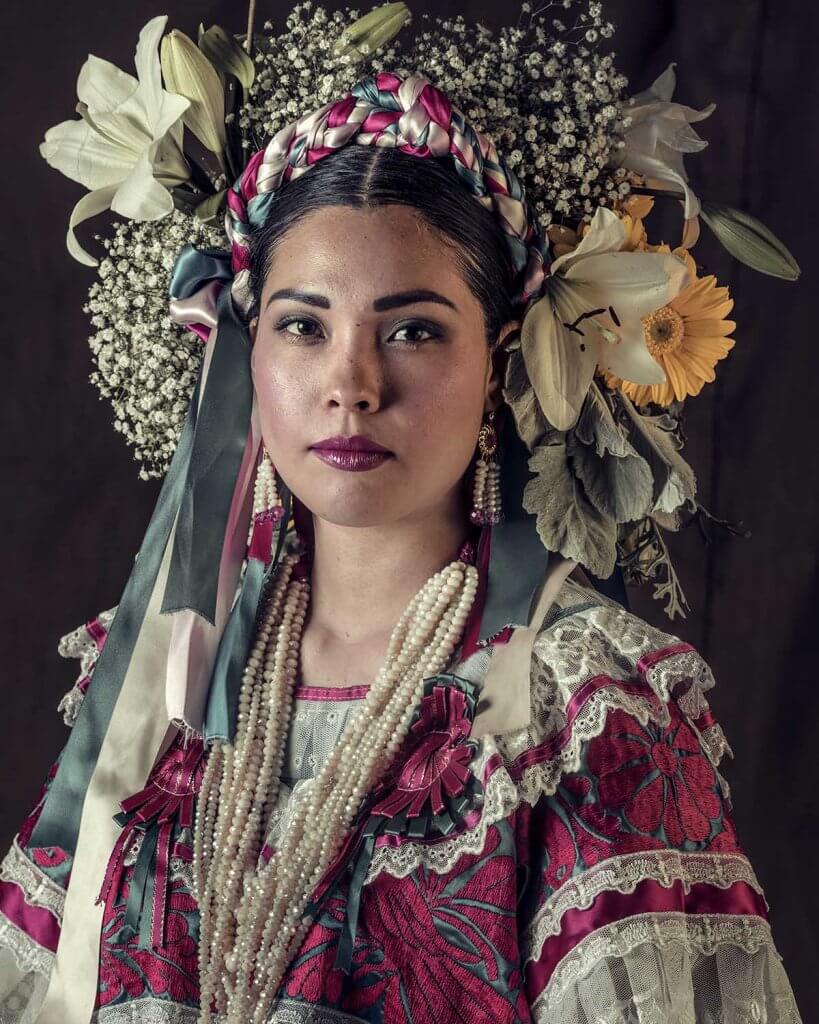 Zapotec - Mexico
XXXVII-24 - Exclusively selected Fine art print
Tehuanas, Zapotec | Oaxaca | Mexico, 2017
The Zapotecs were once one of the most important civilizations in the region. Today around a million people belong to this cultural group. Zapotec women in the Istmo de Tehuantepec region are known as Tehuanas. The Tehuana group has a matriarchal structure, and the women are known for their colourful huipil dresses embroidered with flowers. Nowadays these dresses are mainly worn on special occasions such as weddings and festivals.
Certificate of authenticity
Jimmy Nelson Foundation
With your purchase you support Indigenous communities taking their
heritage into the future
With its projects, the Jimmy Nelson Foundation (JNF) is completing the circle Jimmy has started. As cultures are rapidly changing through time, and the world's cultural diversity is at risk, now is the moment to act. The JNF supports Indigenous communities in preserving and passing on their traditional heritage and knowledge by investing in reciprocity and educational projects.
When you look at people- whether they are the Huli from Papua New Guinea, the Mursi from Ethiopia or even oneself- look beyond and do not judge. Often the truth is far different from what the eye beholds.
074 x 062 cm - Edition of 9

120 x 100 cm - Edition of 6

170 x 140 cm - Edition of 3

207 x 170 cm - Edition of 1