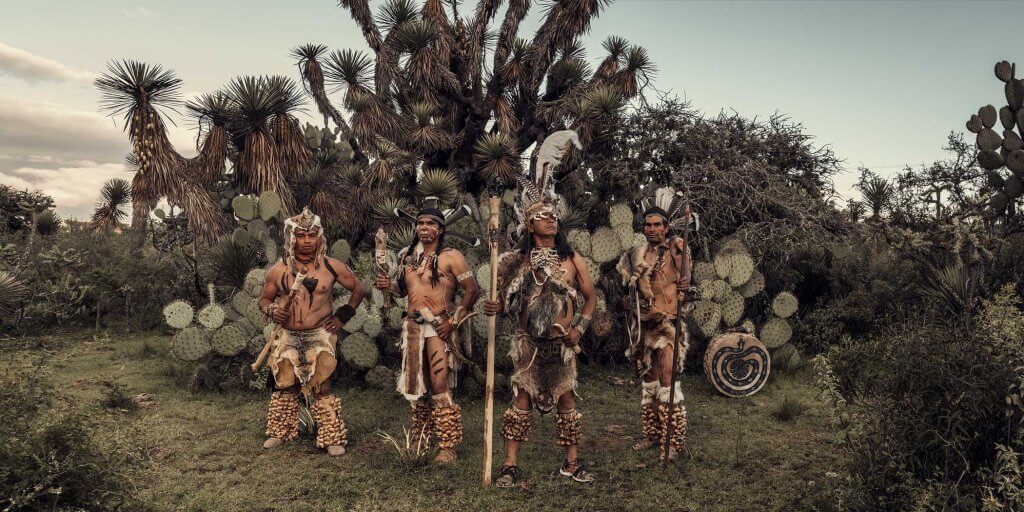 Chichimeca - Mexico
XXXVII-92 - Exclusively selected Fine art print
Chichimeca Jonaz | Mision de Chichimecas, Guanajuato | Mexico, 2017
The Chichimeca people clashed directly with the Spanish colonizers in the sixteenth century. When the Spanish found silver in the area where the Chichimecas lived, colonization intensified with the building and operation of mines. This sparked decades of Chichimeca resistance. The Chichimeca War, which lasted from 1550 and 1590, saw the local community fighting the Spanish to defend their land and culture from colonization, forced religious conversion and exploitation.
Certificate of authenticity
Jimmy Nelson Foundation
With your purchase you support Indigenous communities taking their
heritage into the future
With its projects, the Jimmy Nelson Foundation (JNF) is completing the circle Jimmy has started. As cultures are rapidly changing through time, and the world's cultural diversity is at risk, now is the moment to act. The JNF supports Indigenous communities in preserving and passing on their traditional heritage and knowledge by investing in reciprocity and educational projects.
When you look at people- whether they are the Huli from Papua New Guinea, the Mursi from Ethiopia or even oneself- look beyond and do not judge. Often the truth is far different from what the eye beholds.
062 x 110 cm - Edition of 9

100 x 180 cm - Edition of 6

140 x 260 cm - Edition of 3

165 x 315 cm - Edition of 1